Looking for cute and comfy shoes that won't break the bank? Check out AKK shoes on Amazon. These sneakers come in a ton of different colors. I chose two of my favorite colors: pink and navy! They fit pretty true to size and have that mesh material so you'll never feel like your toes are pinching or need any break-in time. There is a lot of cushion in the sole of the shoe as well.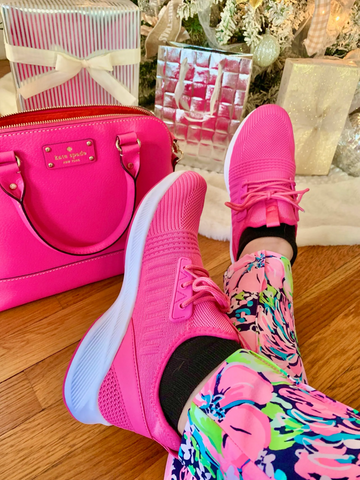 How cute is this shade of pink?! Goes with all my Lilly outfits!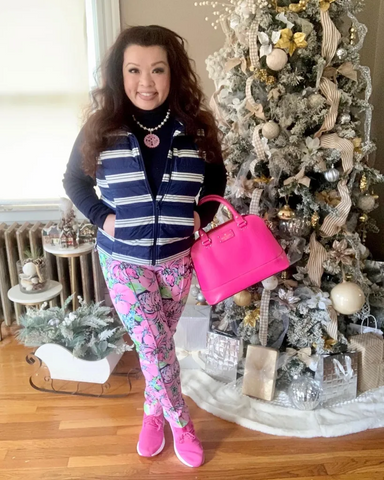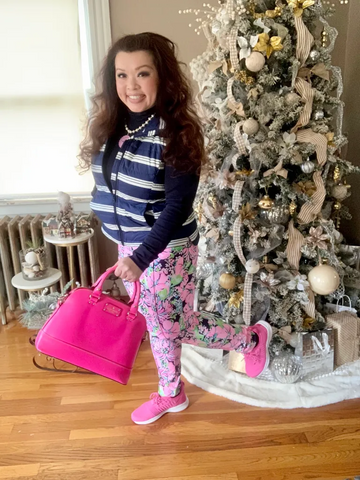 I love navy shoes for the days when I'm not wearing pink ones!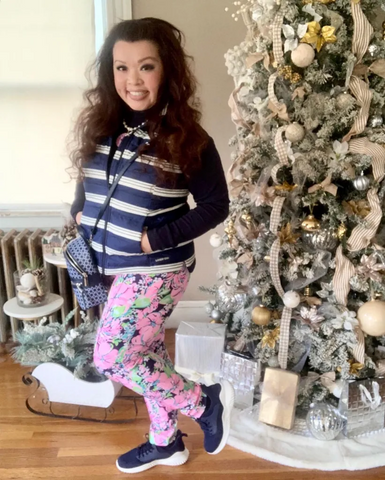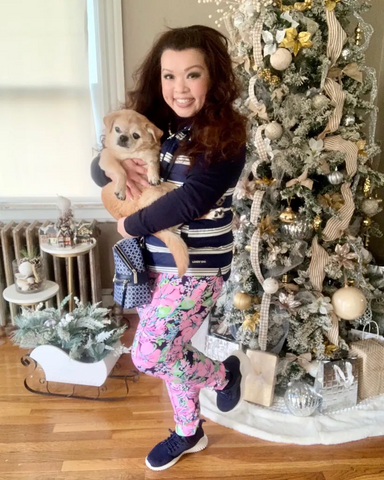 Same comfort but more toned down with navy. Which look do you prefer? I love both, obviously!
I'm shown wearing a size 7.5 – which is my usual size in sneakers. If you are interested in ordering the pink shoes click here . For the navy shoes click here
Article from midsizepetite midsizepetite